Plugin uses new Square API V2 (nop 4.10 and never).
It's very easy to configure plugin. See pictures.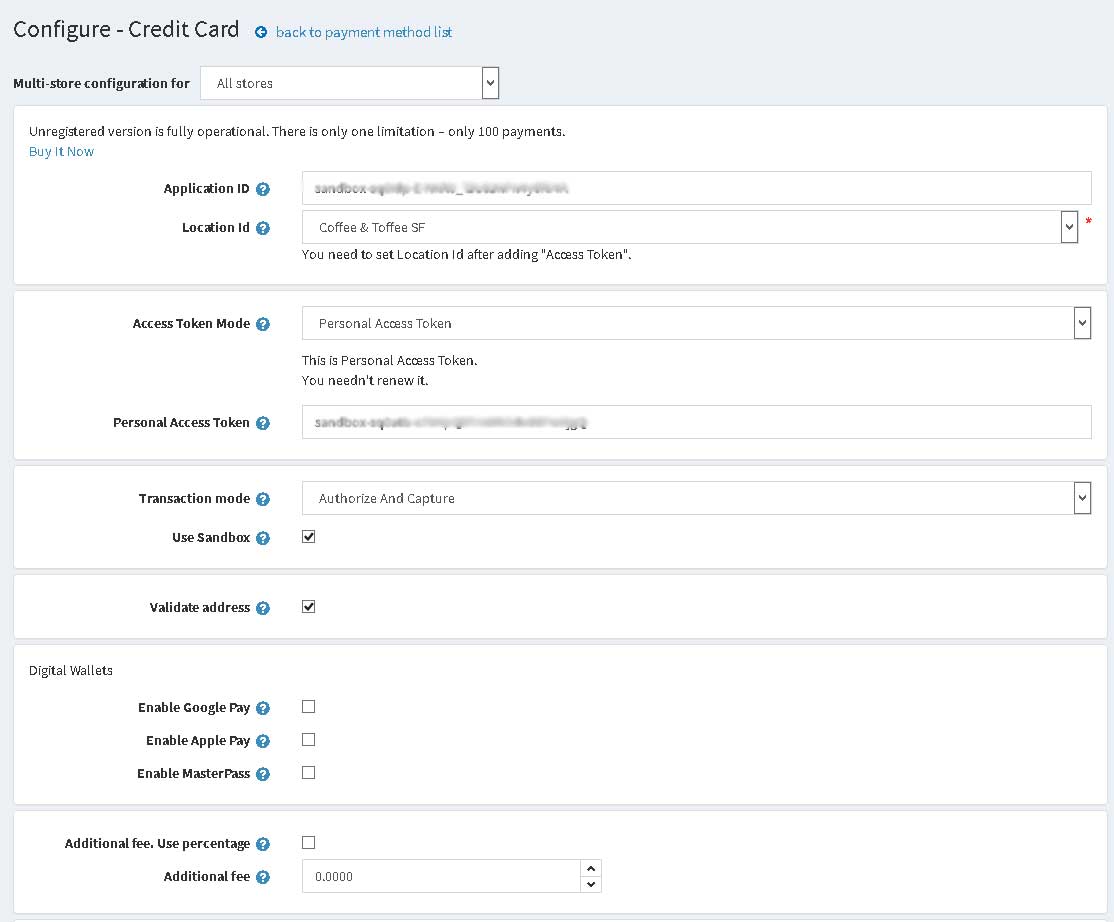 We recommend you to use Sandbox Access Token or Personal Access Token.
Plugin for nopcommerce 4.10 and never uses the new Square Connect V2 API. If you use plugin for nop 4.00 or older you need to use tokens for old V1 API (legacy sandbox).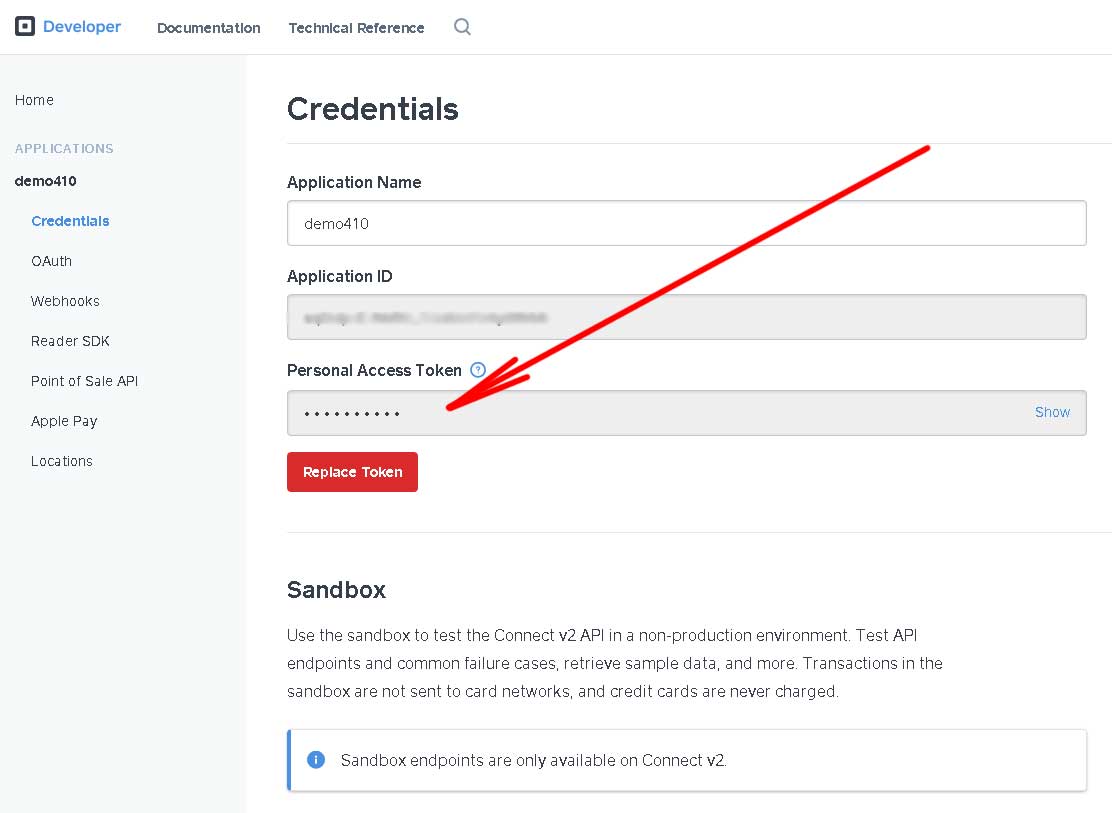 This is nopcommerce checkout page