It is easy to configure plugin. After installing you can add your oun tracking script or use existing template.
Open the list of tracking codes.
You will see two new buttons in right top conner. One button is alloe you to add your own tracking script another button allows you to use tracking script from template list.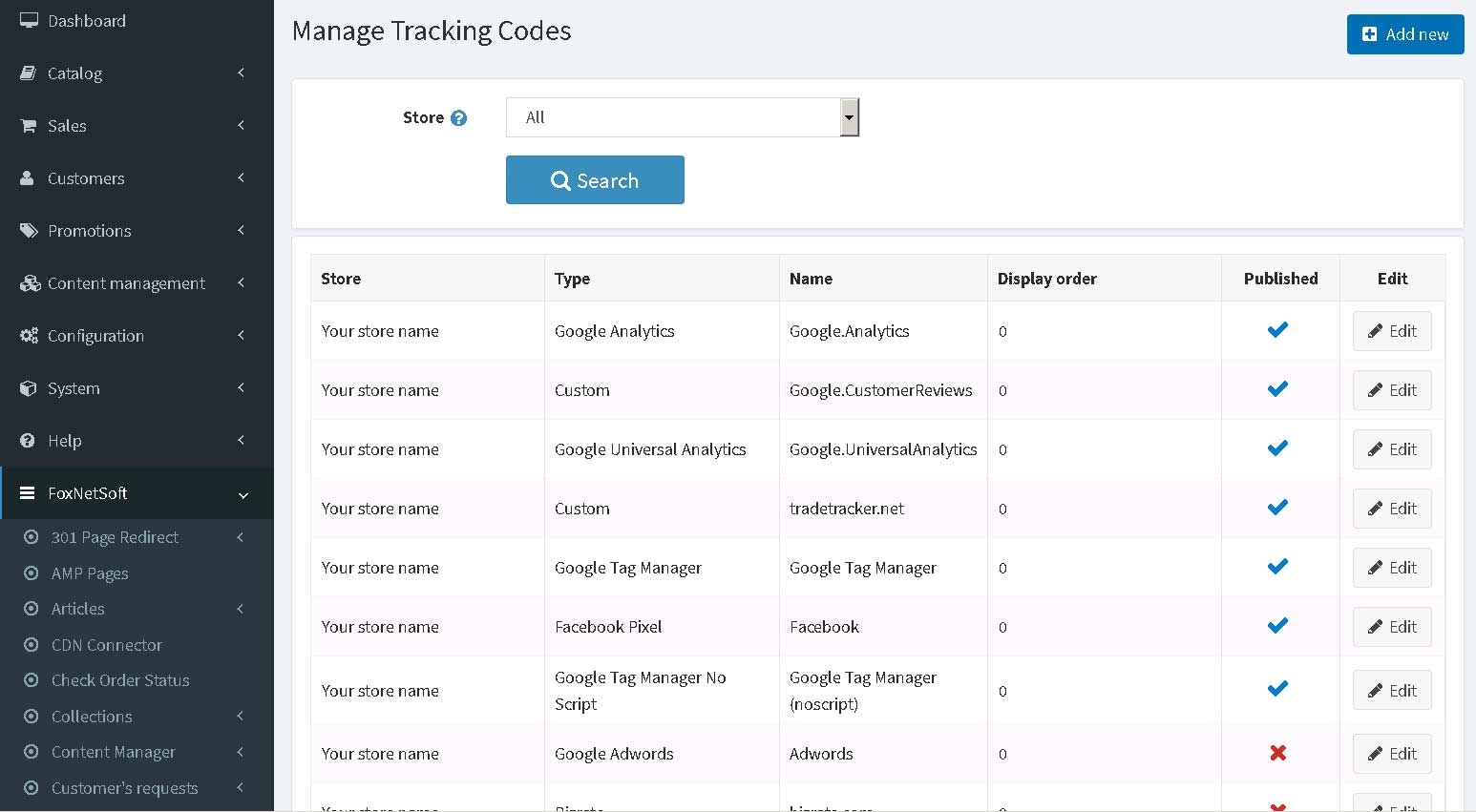 On the next window you will configure this tracking script. You will set the position and kind of pages in which plugin will add this tracking script.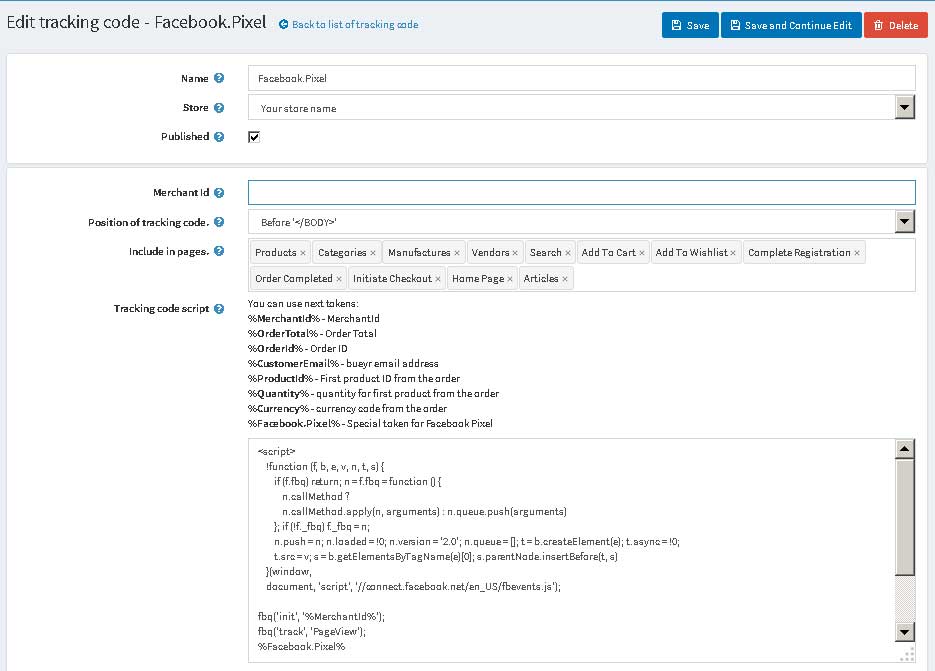 If you plan you use your own tracking script plugin supports several own tokens. These tokens help you to pass parameters in tracking service.
List of possible tokens:
%MerchantId% - MerchantId
%OrderTotal% - Order Total
%OrderId% - Order ID
%CustomerEmail% - buyer email address
%ProductId% - the first product ID from the order
%Quantity% - quantity for the first product from the order
%Currency% - currency code from the order
%Facebook.Pixel% - Special token for Facebook Pixel
This tokens are case-sensitive.
if you need to add new tokens write us too.