You can configure plugin very easy.
Open plugin configure page. You can configure the place when the plugin adds the link for Spare Search Page.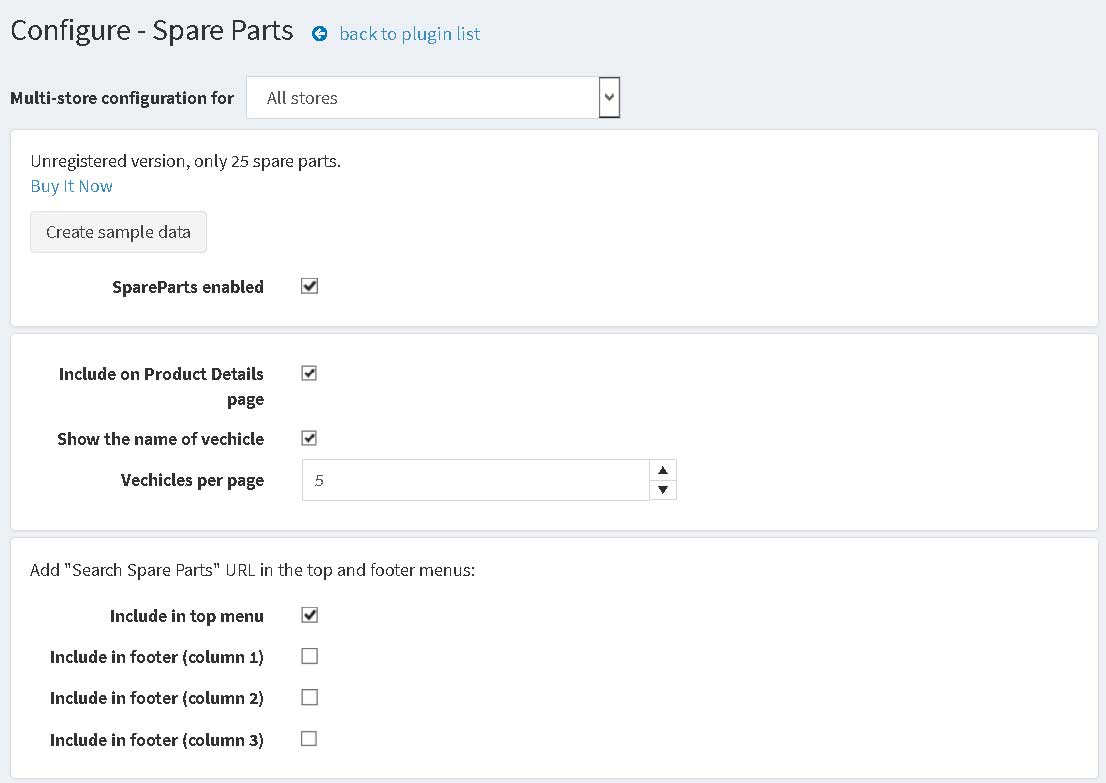 The plugin supports 5 levels of filtration. You can hide several levels and leave 3 or levels and configure the depending each levels of filtration.
Example
The customer chooses the brand Toyota and sees the list of all cars from Toyota.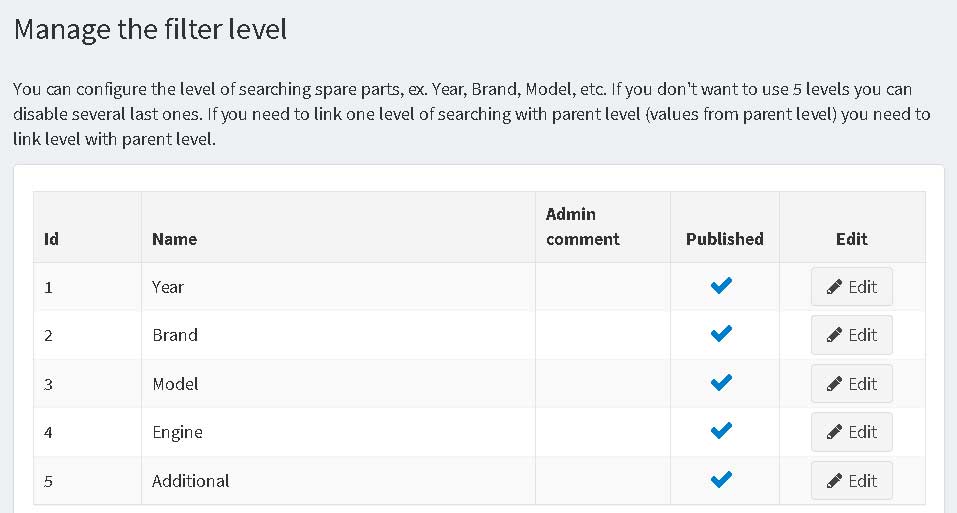 After it you need to configure the list of possible vechicles. Each vechicle has a name (you can find it), and value for each level of filtration.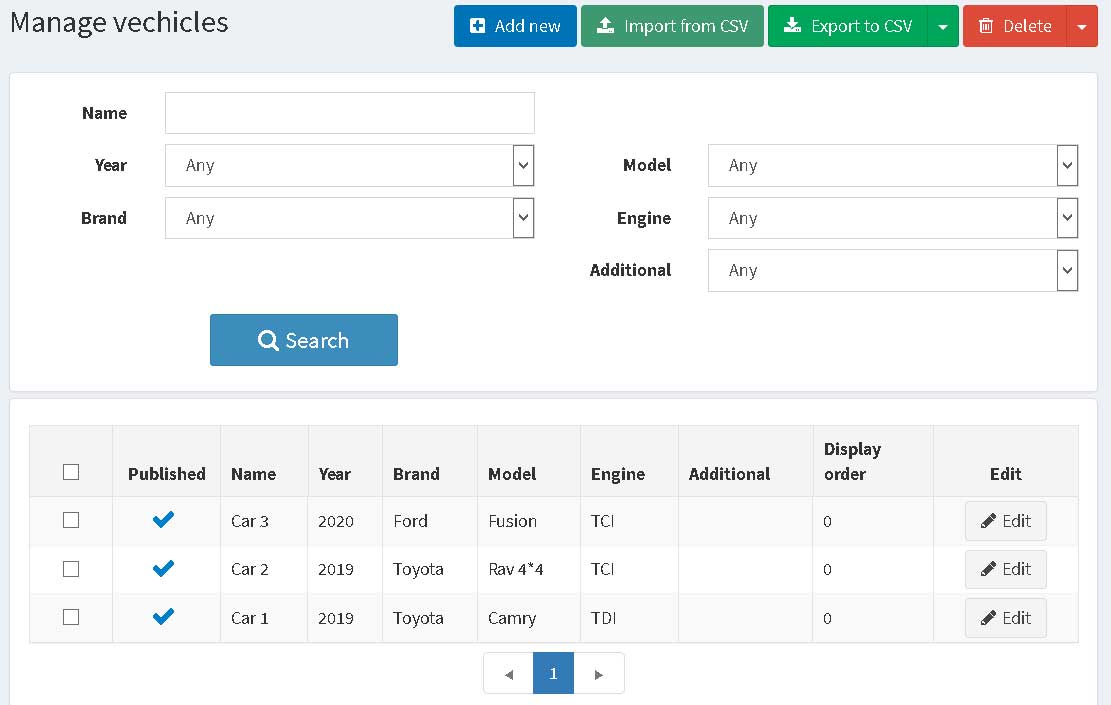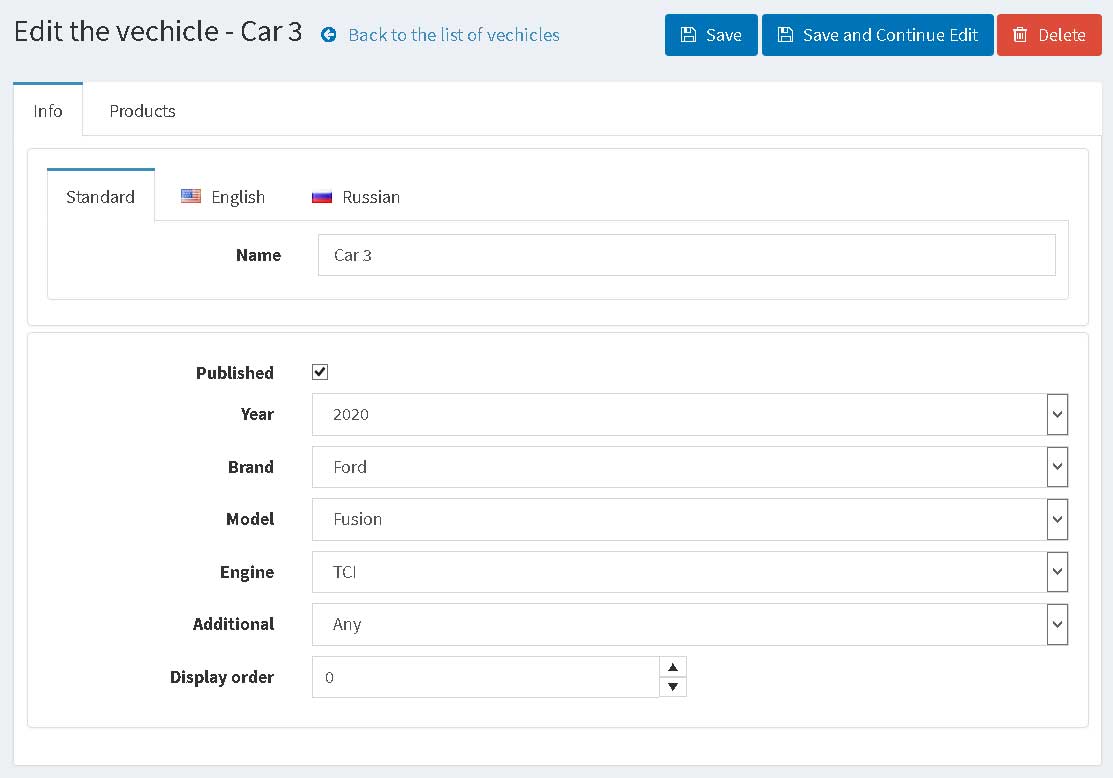 Add the list of products in this vechicle. The plugin will display the list of vechicles on the product details page and the customer can find spare parts (products) on the Spare Parts Search page.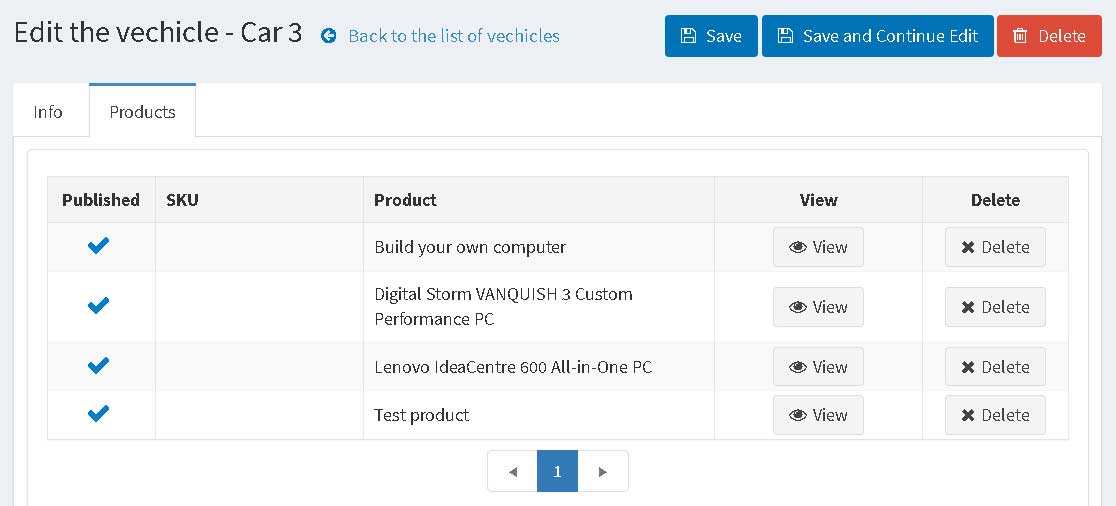 The look of the Spare Parts Search page: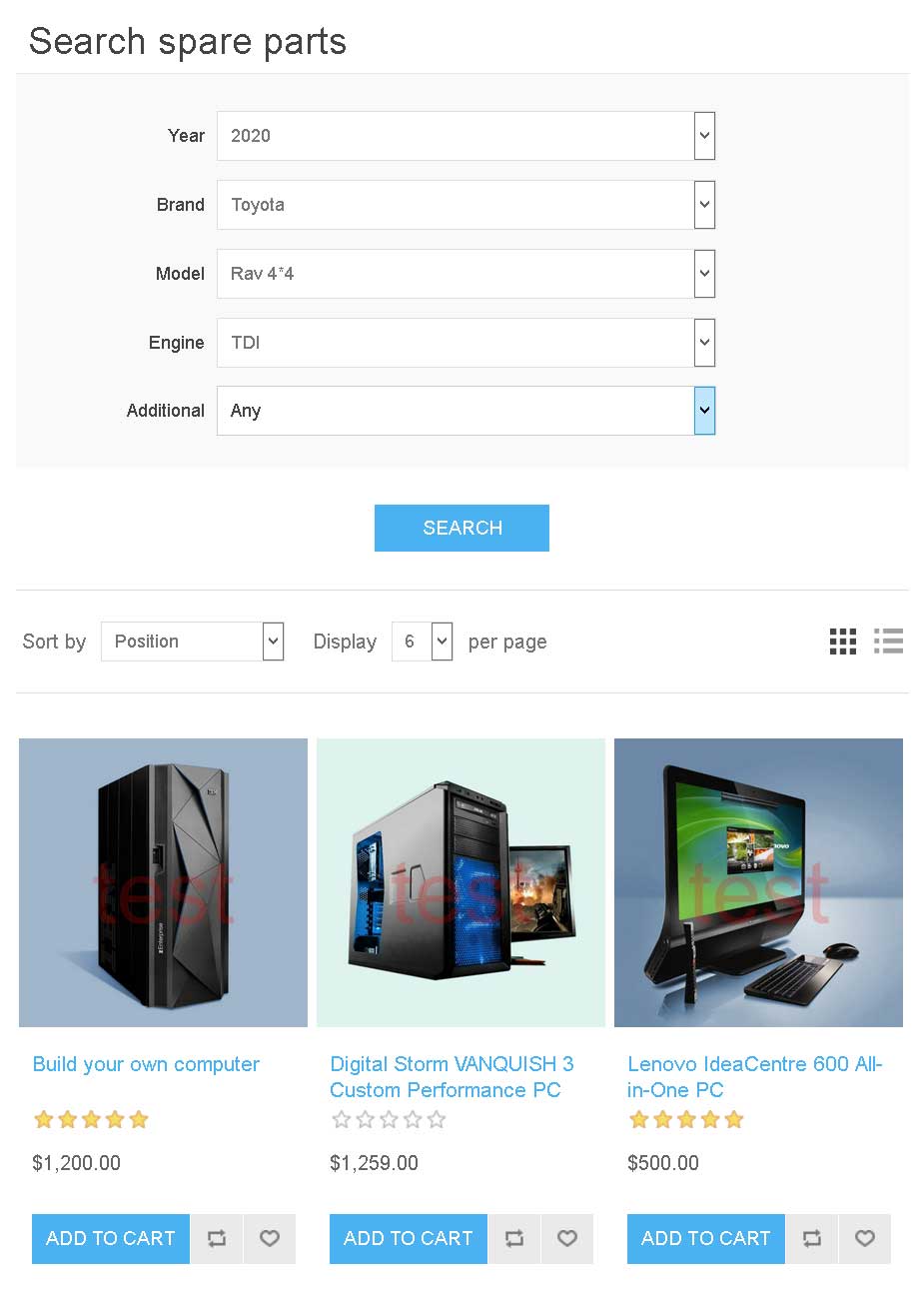 The product details page with the list of supported vechicles: