How to configure SmarterTrack Helpdesk Connector.
Open plugin configure page and set the next parameters:
- Service URL (direct URL for your SmartTracker Helpdesk, example https://support.yourstore.com)
- Username and Password for your SmartTracker Helpdesk account
- You can set the type of registration mode for new customers. Plugin will change parameter AuthenticationType in SmartTracker Helpdesk with new value 2 (AuthenticationType = 2)
- You can enable LiveChart widget. Generate code in SmartTracker Helpdesk and copy it. Use CSS for moving LiveChart widget.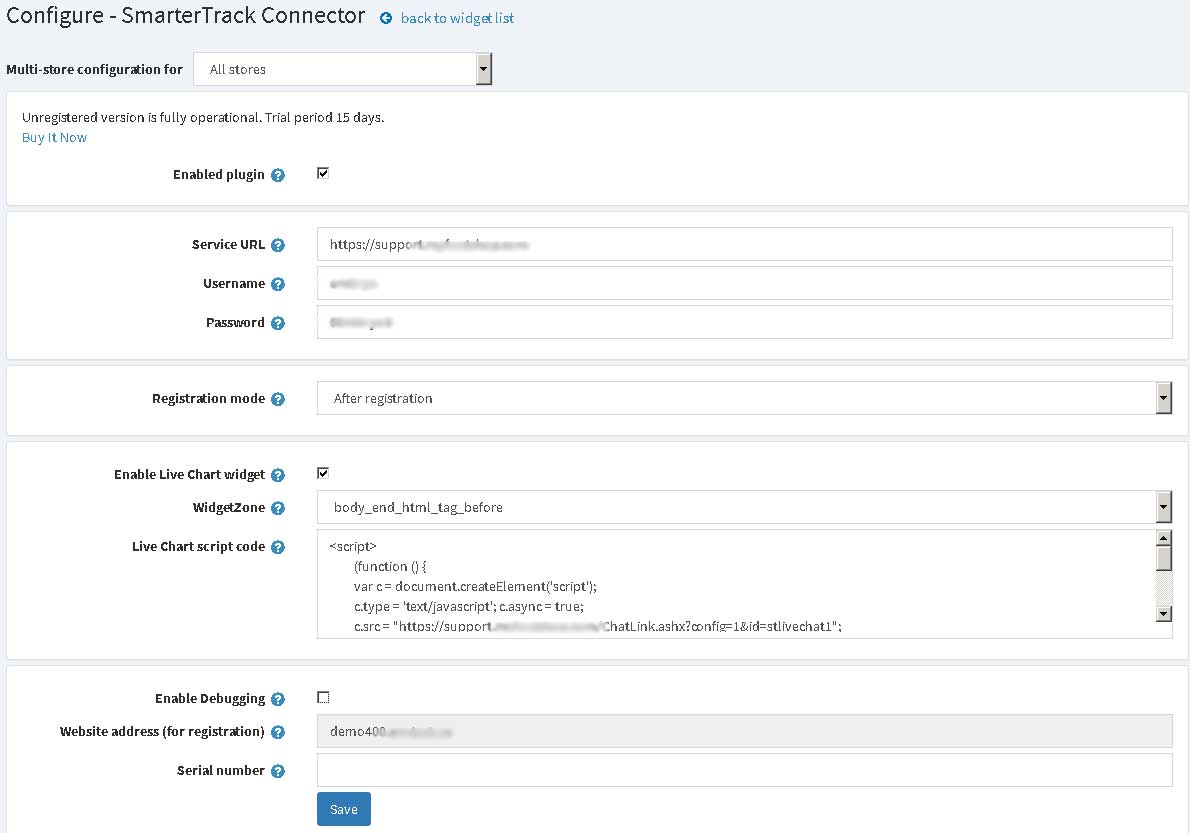 If you set the Live Cart script you will see the next widget on your site. Use CSS for moving tis widget.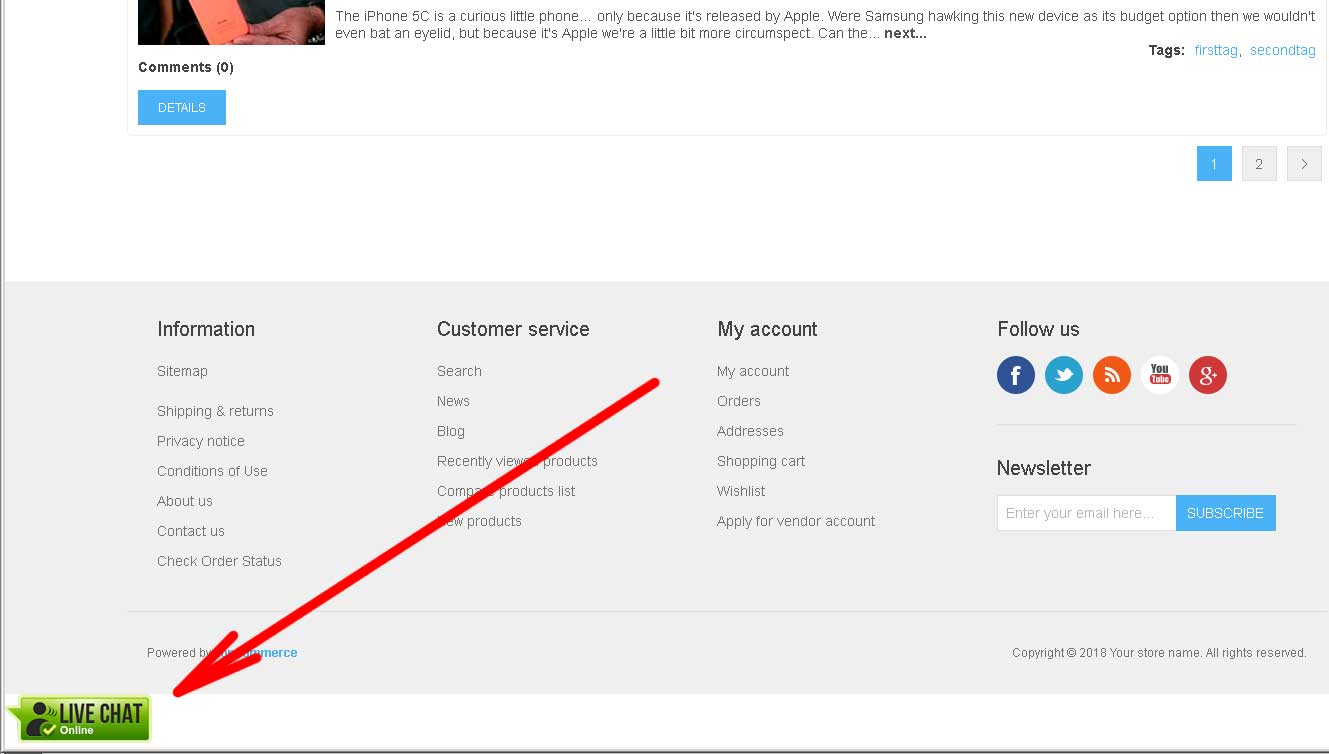 You have direct access to customer's 'In Process' tickets in SmartTracker Helpdesk from admin mode and can open customer's page too.
Plugin will check if this customer will be registered in SmartTracker Helpdesk and if yes plugin will save information about it in nop table. You will see the button 'Open in SmartTracker'.