You can configure plugin very easy.
Install plugin and open plugin configure page. Configure plugin using your ManoMano credentials.
- plugin allows to send tracknumbers back to ManoMano.
- plugin allows to create new products, if it can't find them in your store. New products will be unpublished.
After setting necessary to establish the date from that you want to read the orders. Press the button "Run now"
Open list of orders. You will see orders from ManoMano.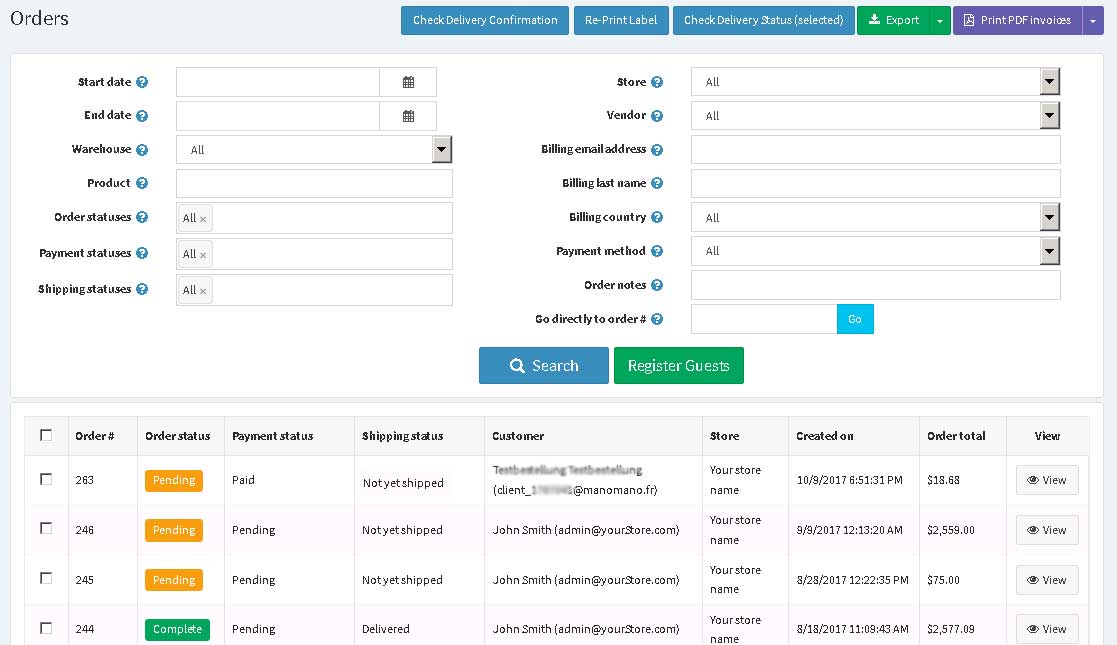 Open the one of orders. Plugin read all information (shipment and billing address, prices, order status, ...