Step 1.
Installing the plug-in Copy the plug-in into the folder with plug-ins. In admin menu select "Configuration/Plugin". Click "Reload list of plugins" button.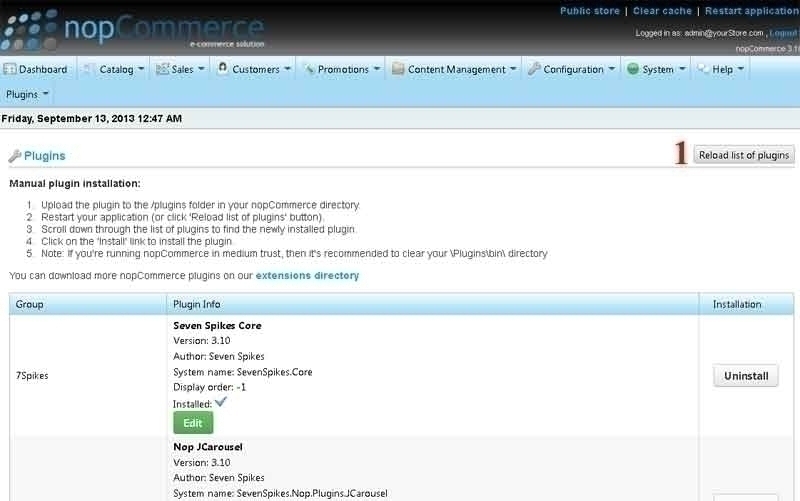 Step 2
Find the plug-in and next to it click "Install".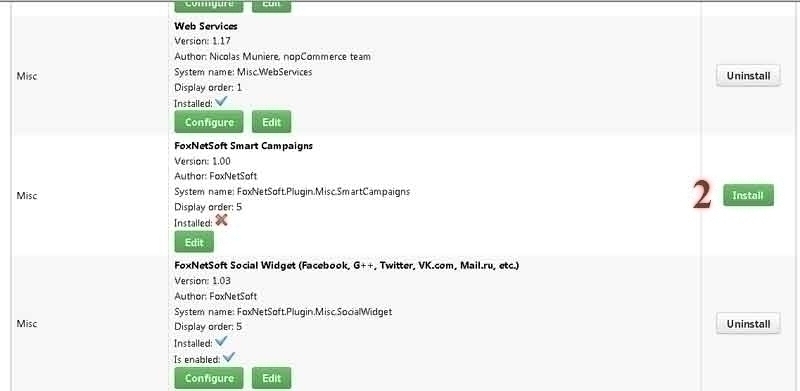 Step 3
Find the plug-in and click "Configure".

Step 4.
Configure page.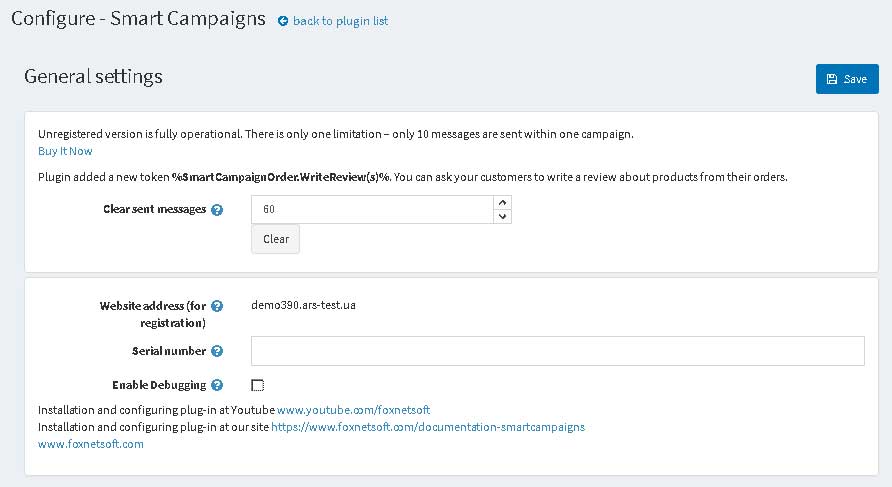 Step 5.
How to create new Smart Campaign (Message to buyers).
Open List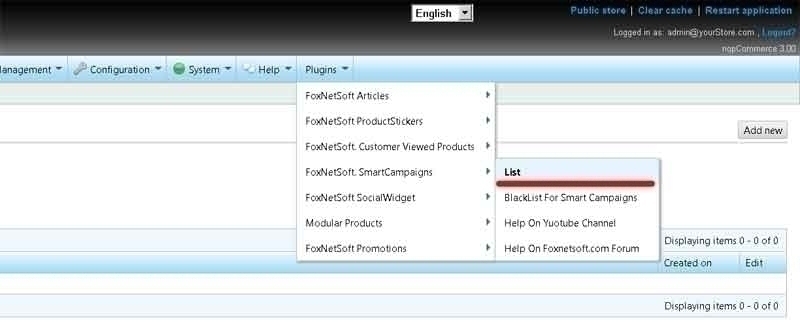 Press the button Add new

select the type of advertising campaign and fill in the data entry fields. Press the button Save and Continue Edit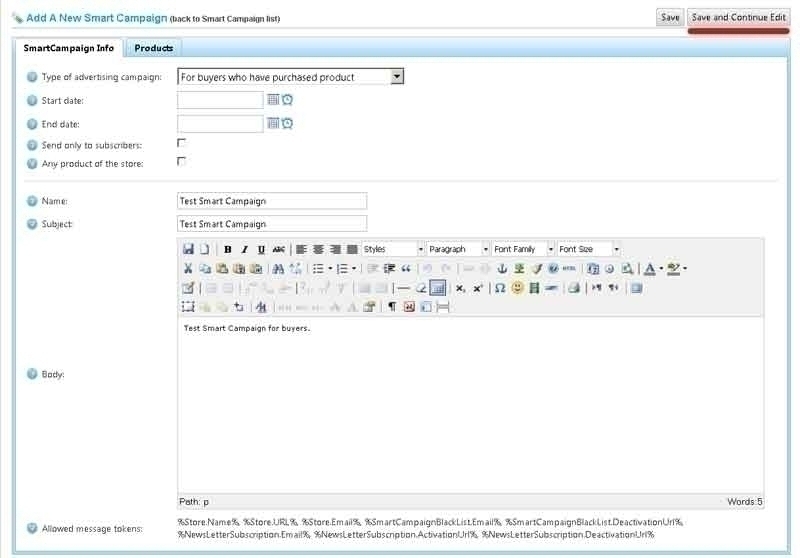 New page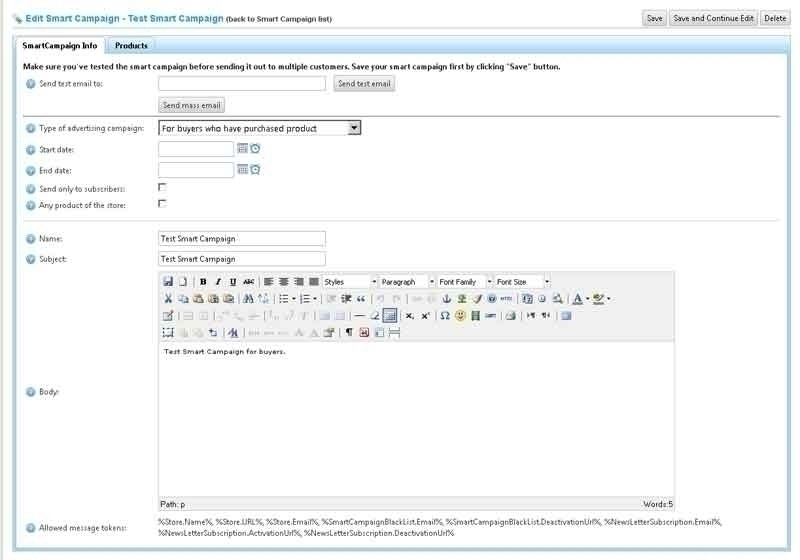 Select Products and press the button Add new products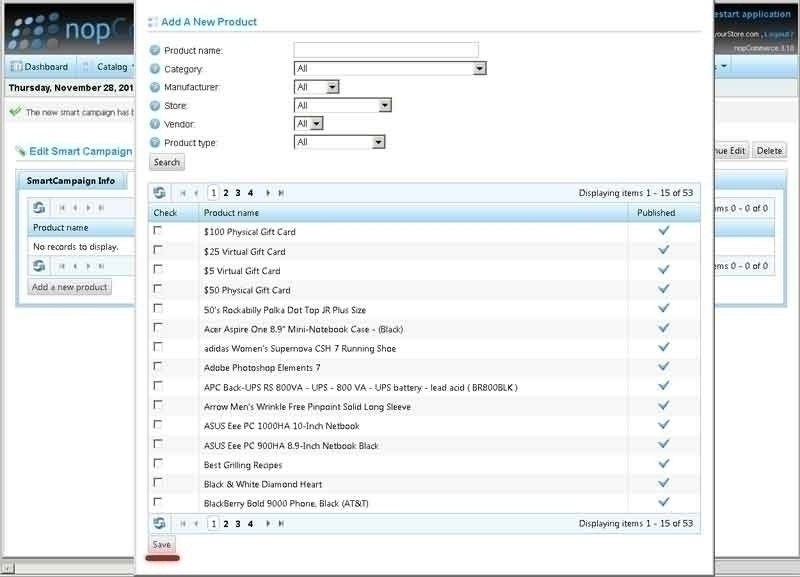 New page

Step 6. To manually enter email in BlackList open Smart Campaigns – BlackList menu.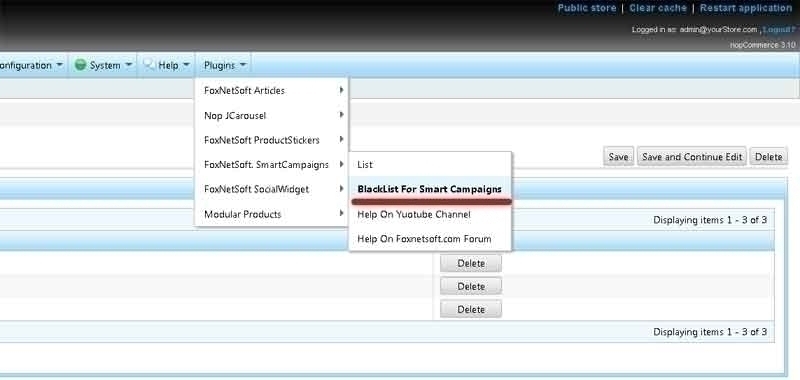 Press the button Add new record